Foreign Language Education Research Informed by Corpora (FLERIC)team of the National Research Centre for Foreign Language Education, Beijing Foreign Studies University, is a dedicated group of people who are enthusiastic about corpus-based language studies with special reference to English and English language education research.

Theoretically, the FLERIC group shares Leech's (2011: 158) view thatCorpus Linguistics is a "methodologically-oriented branch of linguistics"with sound theoretical underpinnings. The FLERIC group in the main takes functionalist linguistics in different guises as the point of departure for their research.

Methodologically, we prefer thecontrastive approach to language, which is implicit and inherent in Learner Corpus Research as well as Corpus-based Contrastive Linguistics and Translation Studies. The theoretical relevance of contrastive approach is variation and variability.

北外"语料库与外语及外语教育研究"团队,简称"北外语料库团队",致力于基于语料库的英语及英语教育研究。

理论上,北外语料库团队认同Leech有关语料库语言学是"具有很强方法论导向的语言学分支"这一论述,并认为语料库语言学有充分的理论价值。北外语料库团队研究的主要出发点为各类具有功能主义性质的语言学理论。

方法论上,北外语料库团队的特色是对比视角。其背后的语言学理据是"语言变异"和"语言变化"。

--Leech, G. (2011). Principles and applications of Corpus Linguistics. In Viana, et al. (Eds.),Perspectives on Corpus Linguistics(pp. 155-170). Amsterdam: John Benjamins.
Key publications
Using Corpora: A Practical Coursebook(2010, in Chinese) co-authored by Maocheng Liang, Wenzhong Li and Jiajin Xu has become a key textbook of corpus linguistics in China. The book has been reprinted for more than ten times and was rated the top three most cited books of language studies published between 2010-2014.

梁茂成、李文中、许家金合著的《语料库应用教程》(外语教学与研究出版社出版)已成为国内语料库语言学爱好者的常备教科书。该书2010年出版后已重印10余次,并位列2010-2014年间出版语言类图书高被引第3名。(相关新闻见2010-2014年高被引图书)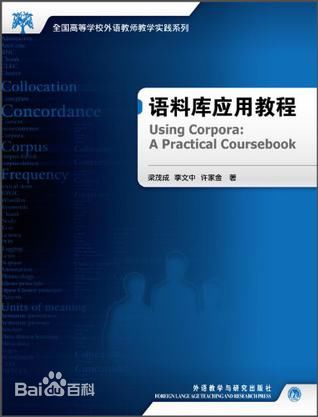 梁茂成,2016,《什么是语料库语言学》 。上海:上海外语教育出版社。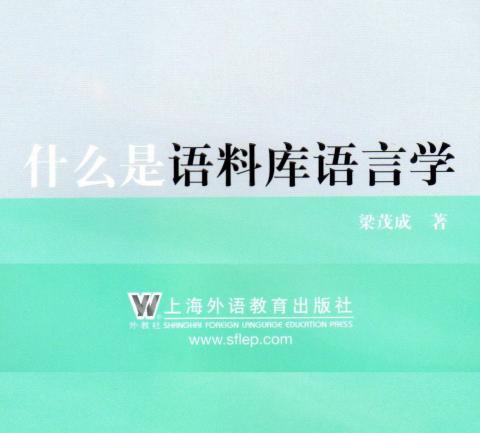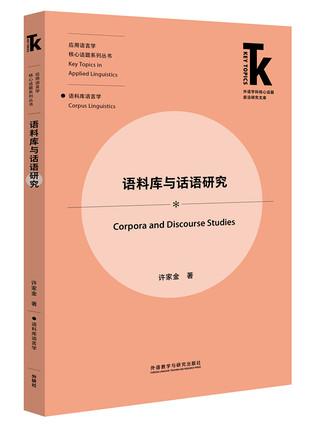 许家金,2019,《语料库与话语研究》。北京:外语教学与研究出版社。

梁茂成,2012,《大规模考试英语作文自动评分系统的研制》。北京:高等教育出版社。

梁茂成,2011,《中国学生英语作文自动评分模型的构建》。北京:外语教学与研究出版社。

梁茂成、李文中、许家金,2010,《语料库应用教程》。北京:外语教学与研究出版社。

文秋芳、梁茂成、晏小琴,2009,《中国学生英语口笔语语料库》(SWECCL 2.0)。北京:外语教学与研究出版社。
Corpus Linguistics journal
The FLERIC team edits the journal ofYuliaoku Yuyanxue(Corpus Linguistics) in collaboration withCorpus Linguistics Society of China.

2014年,北外语料库团队创办《语料库语言学》半年刊,并于2017年成为中国语料库语言学研究会会刊。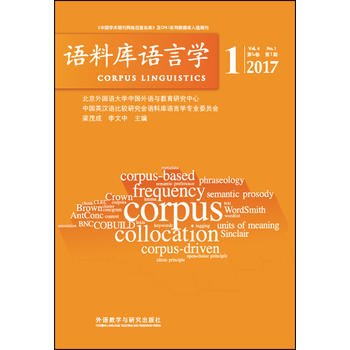 A whole array of corpus tools(北外免费语料库软件家族)
The FLERIC team members, including our faculty and graduate students, have developed dozens of concordancers, annotation tools, and other specialised corpus tools over the years and made them publicly available atcorpus.bfsu.edu.cn/channels/tools.

北外语料库团队成员陆续开发了数十款索引分析工具、语料库标注工具和其他语料库专用工具,并通过网络与国内外同行共享。

BFSU CQPweb corpus portal(北外CQPweb语料库开放平台)

http://111.200.194.212/cqp/(用户名和密码都为test)
Corpus Linguistics workshop series(since 2006)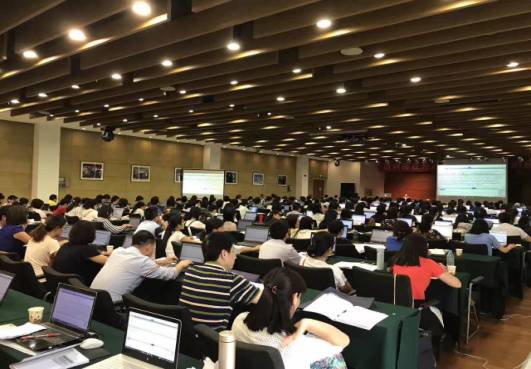 北外语料库团队自2006年开始,每年举办1-2期"语料库在外语教学与研究中的应用"研修班。迄今共举办研修班20多期,参加研修人员逾4000人。(历年语料库研修班详情)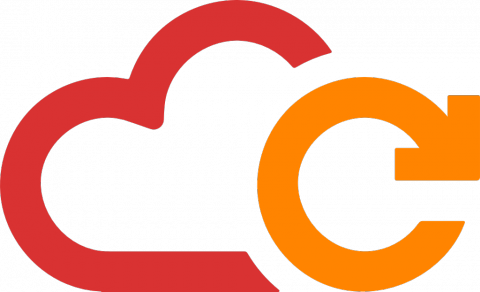 The story of the FLERIC logo
The FLERIC logo consists of a heart/cloud and a C element, meaning 'love corpus linguistics' and 'corpus research in the age of big data'. Cloud in the logo stands for large quantity of data and C is the initial of Corpus. The C element in the logo is copied from the 'Refresh' icon of web browsers, which implies that corpus research at BFSU will keep apace with the development in the field and attach great importance to innovation.

The color of FLERIC is called 'corpus orange'.
北外语料库团队标识含义
爱语料库。标识由"心"/"云"和"C"形元素构成,表达"爱语料库"以及"大数据视野下的语料库研究"之意。其中,云代表海量数据,C为Corpus的首字母。同时,标识中的C形元素借用了网络浏览器中的"刷新"图标,表明北外语料库研究与时俱进、锐意创新的含义。

英汉语研究。标识中的红云可视为字母E(English首字母)的艺术化,橙色的刷新图标可理解为汉语(Chinese)的首字母。北外语料库团队主要关注英语和汉语相关的语料库研究课题,包括英语和汉语的本体研究、英汉语中介语研究、英汉语对比与翻译研究等。

北外语料库团队主体色系为"语料橙"。